Project Management
All systems are designed and manufactured to comply with the requirements of Control of Substances Hazardous to Health (COSHH). We work with the client's team to define the problem. We agree on the scope of the project, produce a detailed specification for the solution and where appropriate produce prototypes and site trials will be undertaken. We use bespoke components to deliver and install a tailored solution for your business.
LEV Design
Thousands of British workers contract occupational asthma and other lung diseases every year. Many people die or are permanently disabled by these conditions and are unable to work. People develop these diseases because they breath in too much dust, fume or other airborne contaminants at work, often because control measures do not work well enough.
LEV Engineering will design, supply, install and commission your LEV system from initial concept through to completion. Turnkey LEV design will be carried out by our BOHS P602 accredited design engineers with over 25 years' experience within the industry.
We will design an LEV System in line with HSG 258, that will meet the health and safety regulations for the workplace and remove the risks posed by airborne contaminants.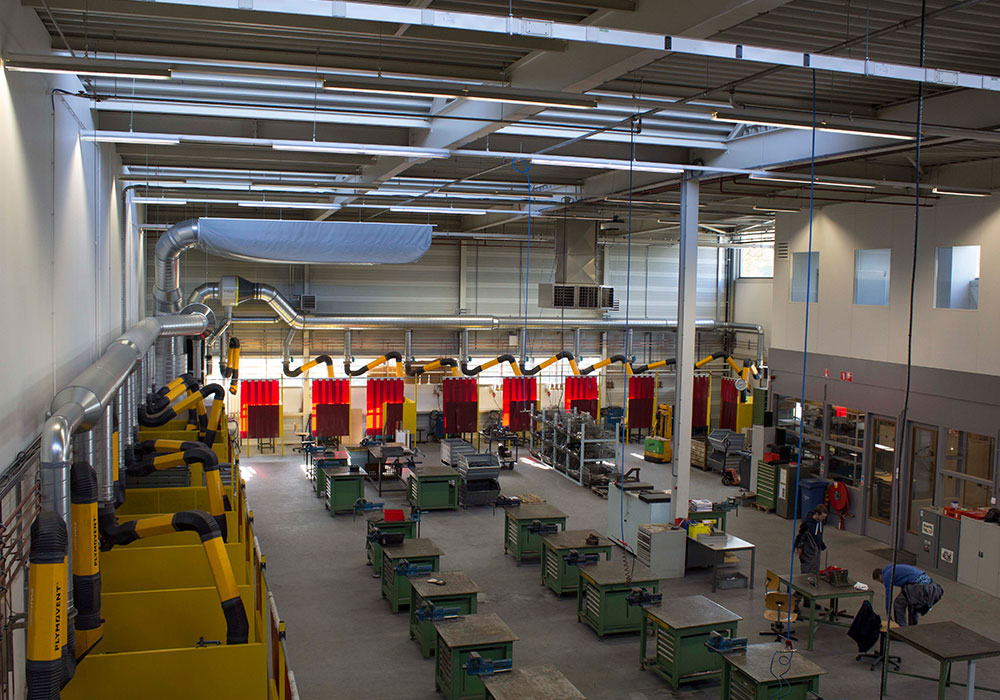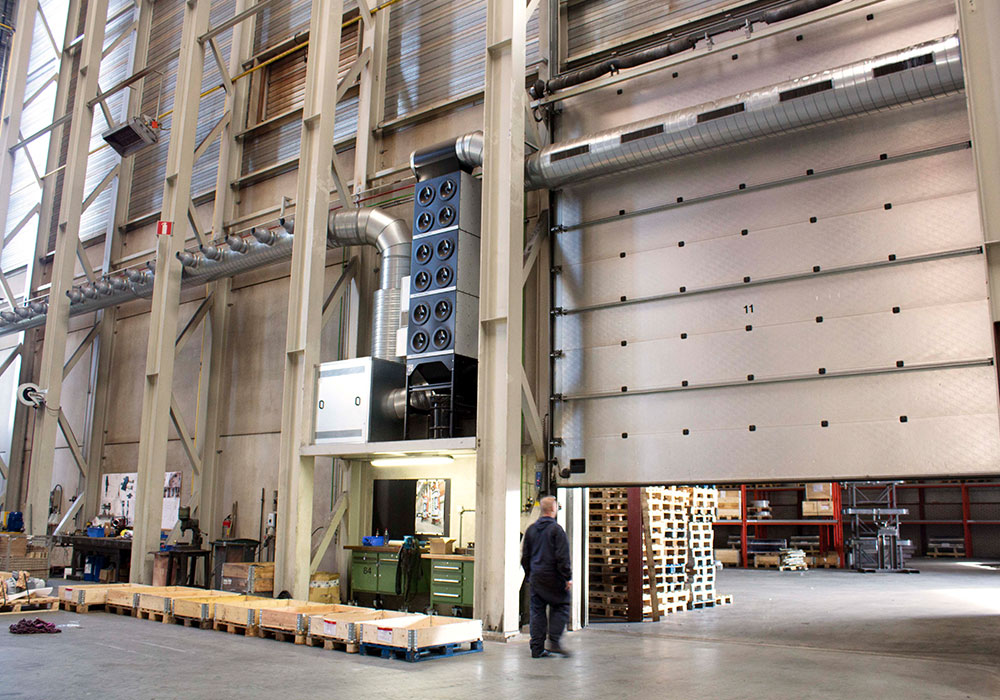 Installation
We design & install bespoke dust and fume extraction systems, industrial & commercial ductwork and evaporative cooling systems. We also specialise in the installation of industrial roof extract fans, with national coverage with a complimentary onsite survey. All our professional installers are IPAF & PASMA trained and carry skill specific CSCS cards.
LEV Service
We offer every client a complete service contract, incorporating site visits at predetermined intervals throughout the year. Our service plans are tailored to suit the customers range of equipment and usage. Our engineers will repair and modify the systems to bring them back to the manufacturers recommendations. Our maintenance contracts cover all dust, fume and evaporative cooling systems.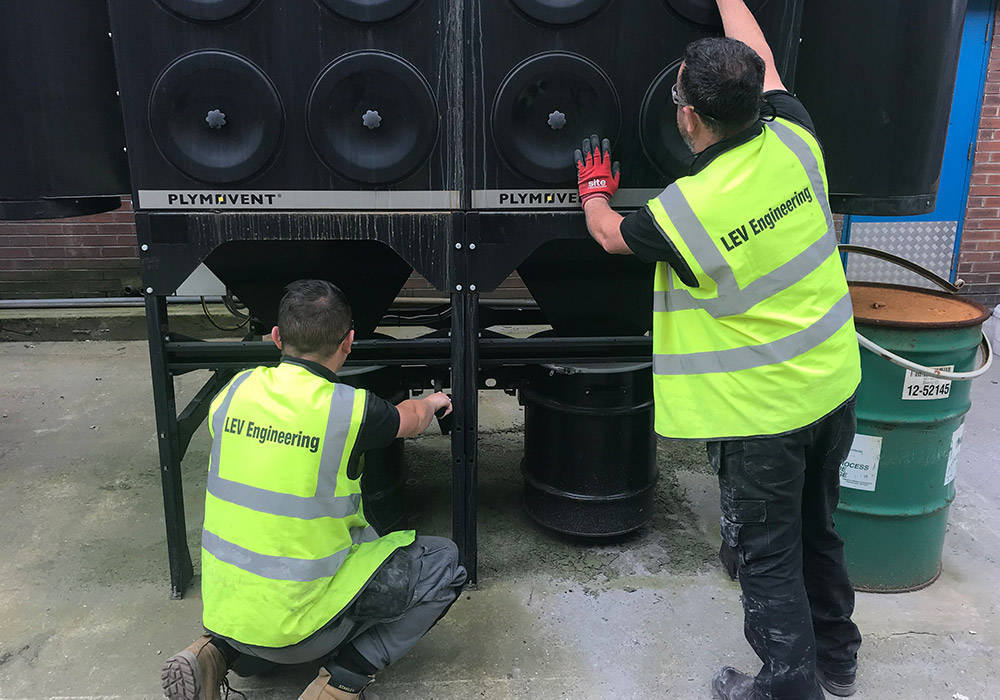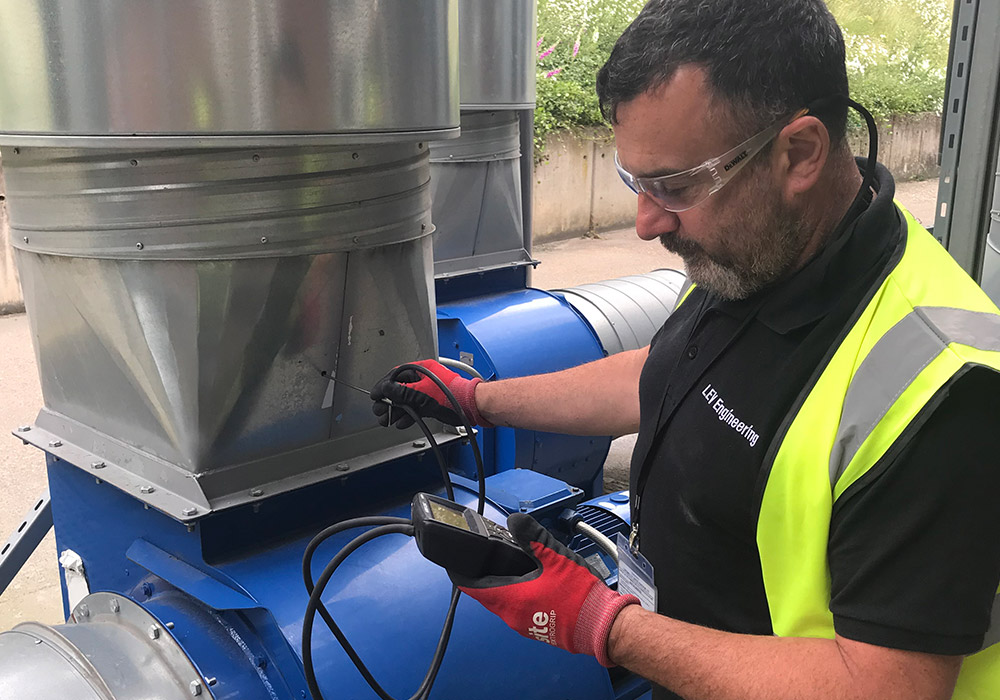 LEV Testing
No matter where the workplace or what a company provides there will always be several health and safety regulations in place to keep employees and staff members safe.
We provide a thorough examination and test (TExT) of your LEV system. This will ensure that companies comply with their legal obligation to test their LEV systems at least once in every 12-14-month period.
Every year, thousands of employers across the United Kingdom have to deal with workers unnecessarily falling ill to occupational diseases. This is due to workers breathing in harmful dust, fumes and airborne contaminants. This is where local exhaust ventilation testing (LEV Testing) can be critical, not only for workers health, but also for business'.
Under the Control of Substances Hazardous to Health (COSHH) Regulations, LEV COSHH testing is a legal requirement throughout the UK. All local exhaust ventilation must be thoroughly inspected and tested by a competent individual at least every 14 months.
Mechanical Solutions
We can supply time-served, skilled engineers to assist you with all of your mechanical engineering problems.
Whether it be planned maintenance schedules, shift and holiday cover, plant and machinery installations and refurbishment, or whatever your mechanical requirements, we are able to design solutions to meet your specific needs, providing expert engineers to deliver these solutions.
All of our engineers have vast experience in maintaining plant and machinery in the following construction materials manufacturing industries:
Gypsum mines and processing plants
Plasterboard manufacturing
Brickworks
Tiles and roofing materials
Sand and gravel processing
Cement works
Breeze blocks
We also have vast experience in machine-tool maintenance and relocation in titanium manufacturing plants, iron foundries, steel works and sinter plants.
We are Safe Contractor and Avetta accredited.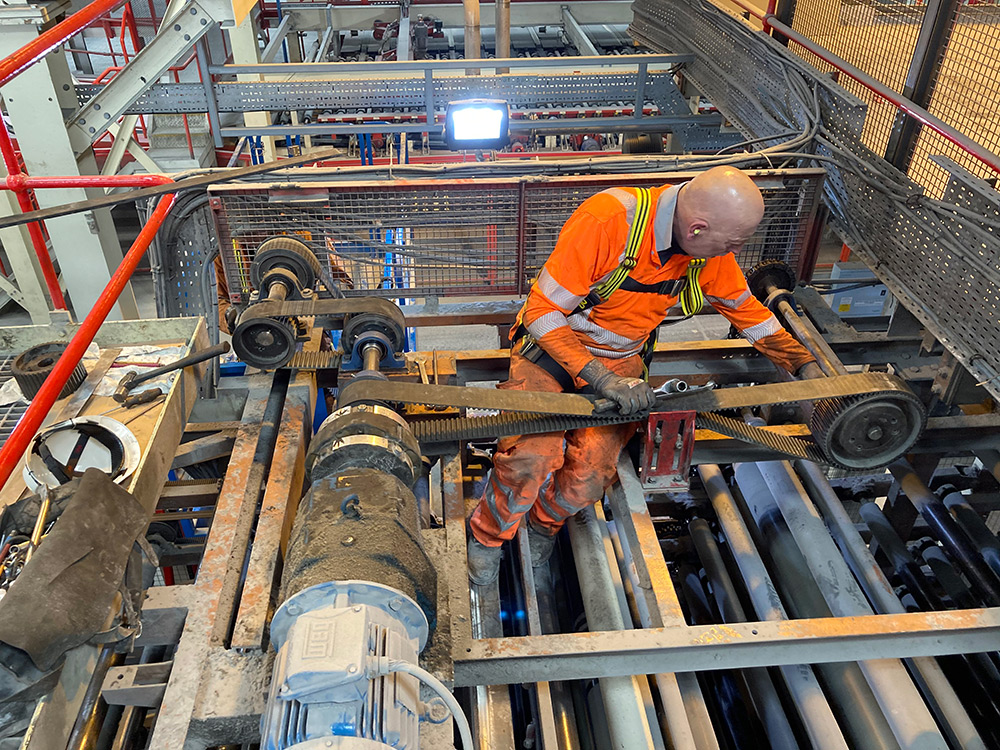 Evaporative cooling systems
Whether you're operating in commercial or industrial environments, large or small facilities, LEV Engineering's extensive range of evaporative wet-air coolers has a solution for every space. Our range of evaporative coolers delivers only 100% fresh air, at much lower costs than refrigerated cooling methods. Evaporative cooling is fast becoming the only viable option for cooling such large areas.
An Eco-Cooling system uses up to 90% less energy and runs at less than 10% in comparison to refrigerated air con. Doors and windows can be left open, with absolutely no loss of cooling efficiency. If you need to cool small areas within a large space, then evaporative cooling gives you the only effective option which is spot cooling. With spot cooling, an envelope of cool, high-velocity air can be directed to a specific area, irrespective of the surrounding conditioning. The evaporation process removes heat and produces a large continuous stream of comfortably cool, clean, fresh air.