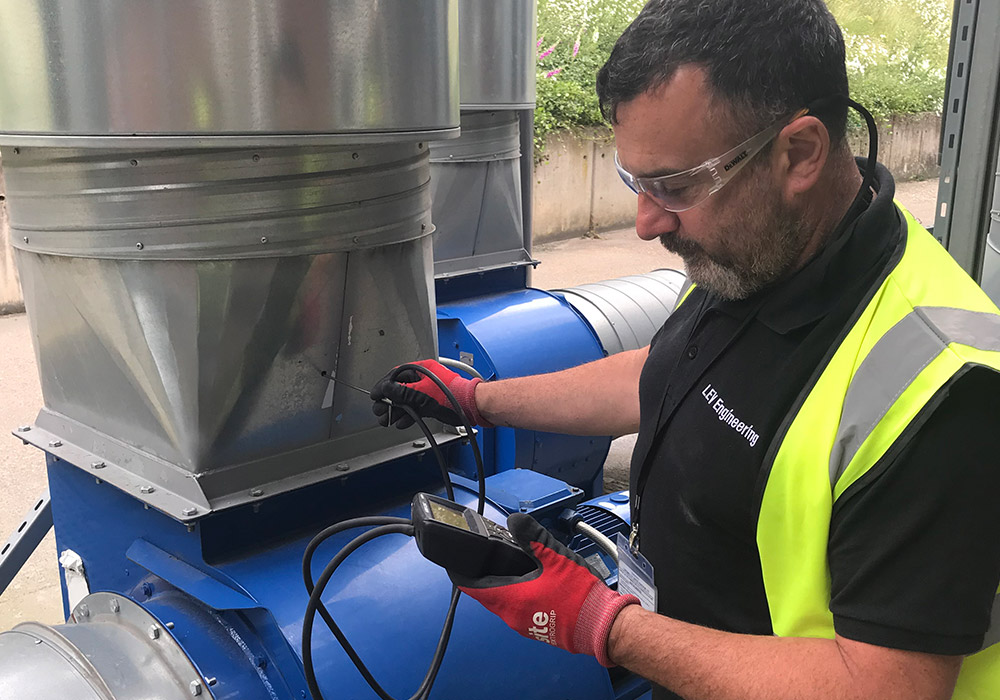 LEV Testing
No matter where the workplace or what a company provides there will always be several health and safety regulations in place to keep employees and staff members safe.
We provide a thorough examination and test (TExT) of your LEV system. This will ensure that companies comply with their legal obligation to test their LEV systems at least once in every 12-14-month period.
Every year, thousands of employers across the United Kingdom have to deal with workers unnecessarily falling ill to occupational diseases. This is due to workers breathing in harmful dust, fumes and airborne contaminants. This is where local exhaust ventilation testing (LEV Testing) can be critical, not only for workers health, but also for business'.
Under the Control of Substances Hazardous to Health (COSHH) Regulations, LEV COSHH testing is a legal requirement throughout the UK. All local exhaust ventilation must be thoroughly inspected and tested by a competent individual at least every 14 months.