Products
With over 20 years experience of design, supply and installation of dust and fume extraction systems, LEV Engineering Limited is a specialist provider of air pollution control solutions to industrial and commercial workplaces. From the initial design concept through to installation and site commissioning, LEV Engineering will provide a cost effective solution to your needs.
Mobile extractors
Mobile welding fume extractors are compatible with the Plymovent extraction arms. All mobile units provide increased flexibility. It makes welding at various workplaces and locations possible, where a fixed, stationary installation cannot operate.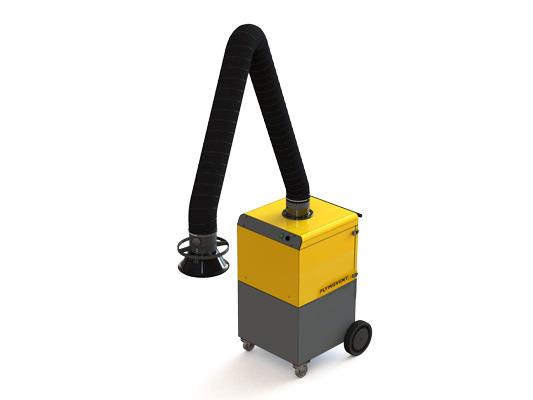 MobileGo
This mobile welding fume extractor is an entry level extractor for the welding of steel and stainless steel.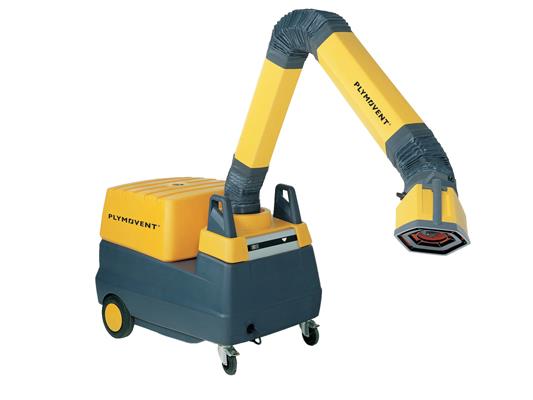 MFD
This mobile unit is based on the mechanical DuraFilter system. It is designed for infrequent to regular dry welding activities.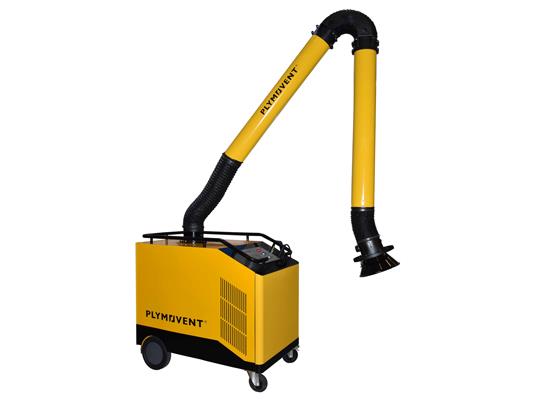 MobilePro
The MobilePro is a welding fume extractor for professional welders that need a flexible solution.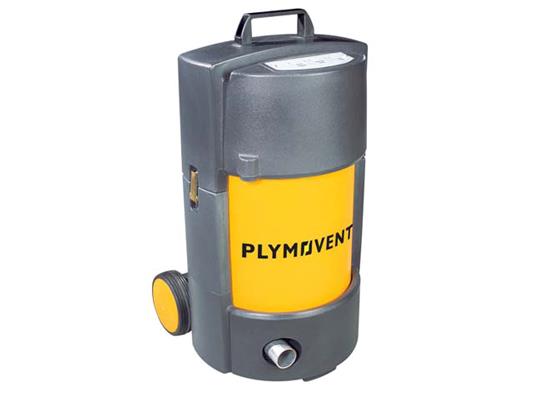 PHV
The PHV is a high-vacuum portable unit the size of a vacuum cleaner. It can be used everywhere, even locations that are not or hardly accessible to stationary and larger mobile units.
Extraction Arms
Our extraction arms enable you to capture fumes at source. We offer a wide range of extraction arms with metal tubes, plastic tubes and hose tubes. The extraction arms are available in various working reaches and can be used on extension booms if extra reach is needed or mounted on rails for virtually unlimited reach.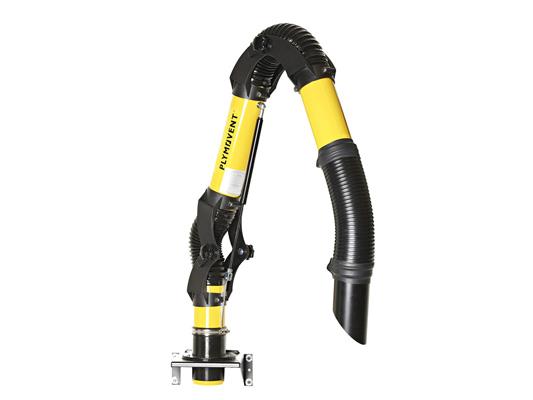 MiniMan-75
Ideal for bench work and smaller working areas. Perfect for soldering, lab or dust applications
Clear-thru, totally free from internal mechanism
Reach of 1 m-1.5 m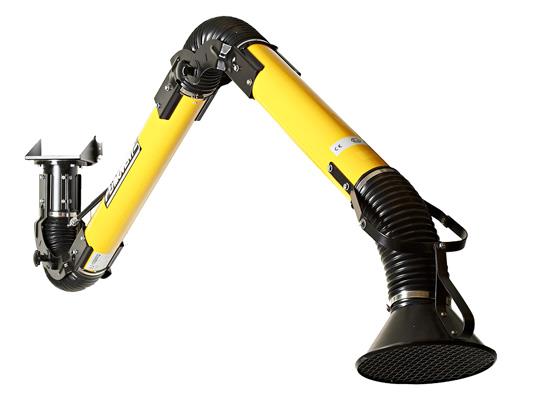 MiniMan-100
Higher air volume and longer reach than MM-75. The high performance solution for dust and fume applications
Clear-thru, totally free from internal mechanisms
Reach of 1.5 m-2.1 m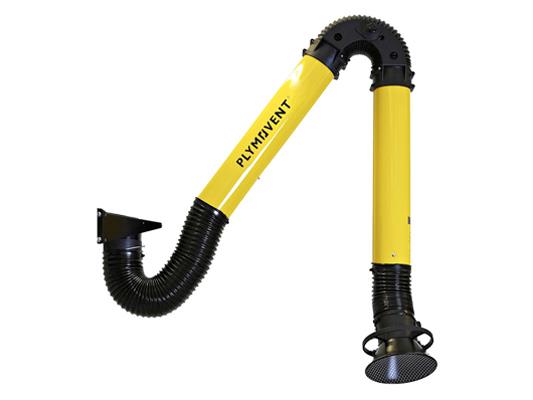 KUA
Ideal for medium-sized workplaces
Hood positioning of 110 degrees in any direction
Reach 2.0 m-4.0 m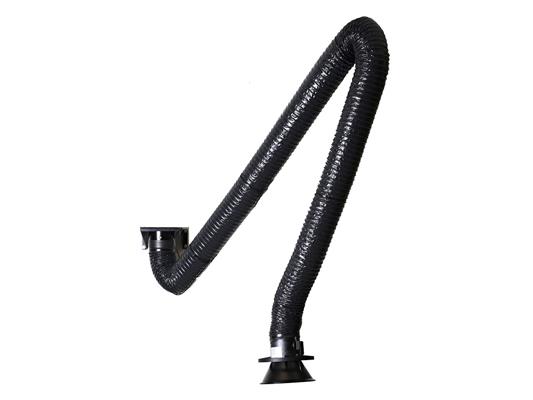 Economy Arm
Economical extraction arm for light intensity welding
Detachable hood allows for attaching extension hoses
Reach 2.0 m-4.0 m
DraftMax
The downdraft and backdraft work bench, DraftMax, is a combination of a welding table, an extraction and filtration system. The compact downdraft table can be placed everywhere, e.g. inside a welding booth or connected to ductwork. The DraftMax is suited for many applications, like welding, grinding and plasma cutting.
MiniMan-75
Integrated filter
Large filter surface and long filter lifespan
Maintenance-friendly
Three-way spark arrester
Fans
Plymovent fans are used for the extraction of welding fumes, oil mist, dust and vehicle exhaust. Our wide range of fans covers the demands of almost any application.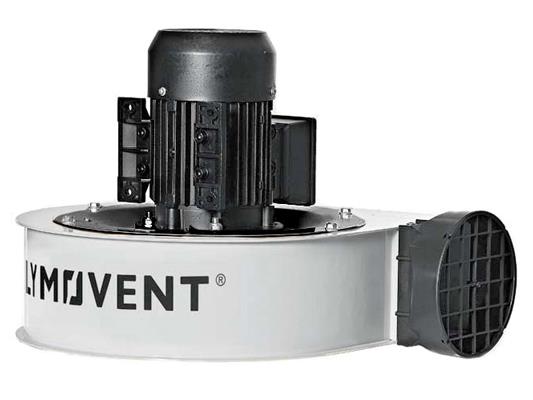 FUA
The fans in the FUA series can be used as a direct mount fan for metal and hose tube extraction arms or as a central fan in small extraction systems. 0.37-2.2 kW (0.5-3.0 hp)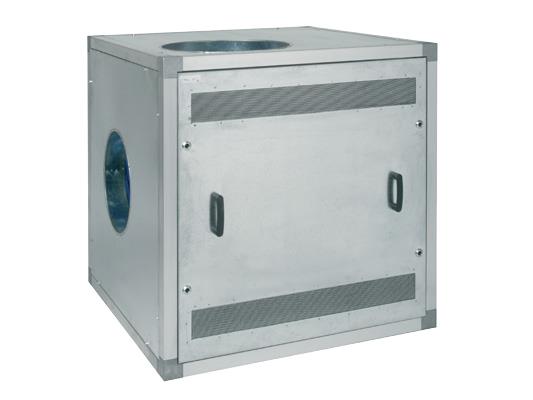 SIF
The extraction fans in the SIF series are sound-insulated and designed for use in central welding fume extraction systems or general filtration systems. 3-22 kW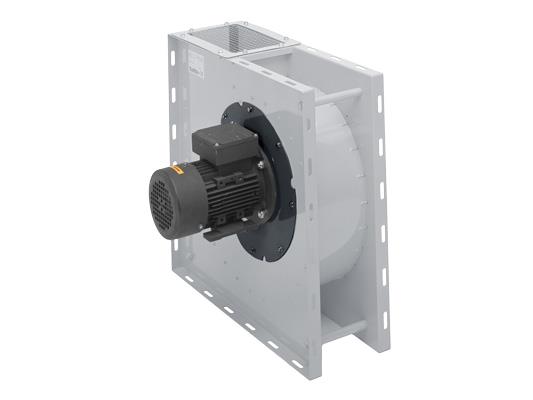 TEV
The TEV series ventilation fans are designed for use as central fans in larger systems with multiple extraction points. 0.75-7.5 kW (2.0-15.0 hp)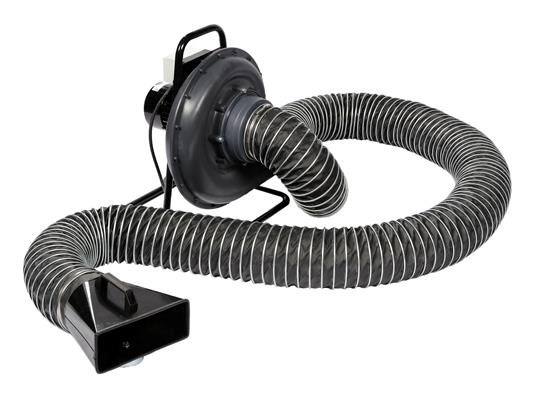 MNF
Portable extraction fan for use in welding operations in vessels and other confined spaces. 0.75 kW
Stationary Filters
Plymovent offers a wide range of stationary units for filtration of welding fumes and dust. Our product offer ranges from filter units for only one extraction arm up to central filter systems used in for example multiple arm systems, cutting tables or general ventilation and filtration solutions.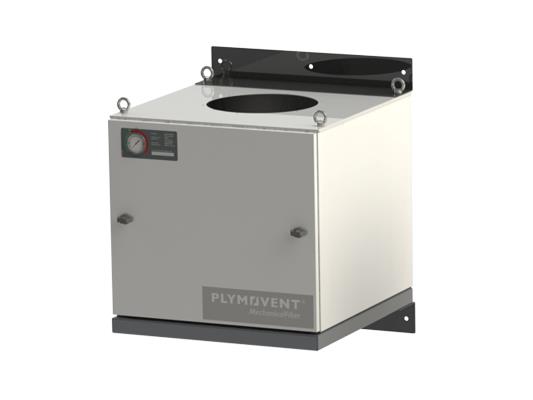 MF
Mechanical filter for welding fumes and other dry dust. Normally used for light-duty or maintenance applications.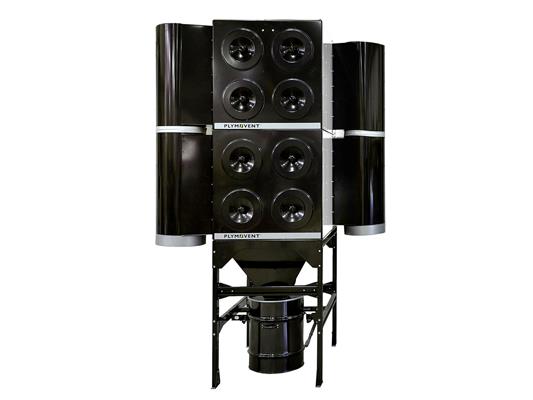 MDB
The MDB is a modular cartridge collector, making it possible to tailor the filter system to the requirements of your industrial application. Made for heavy applications usage.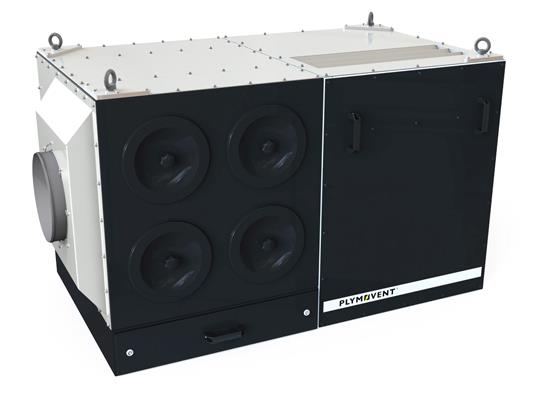 MDB-COMPACT
Due to its compact design the MDB-COMPACT is the ideal choice for applications where a filter is needed near to the source of pollution.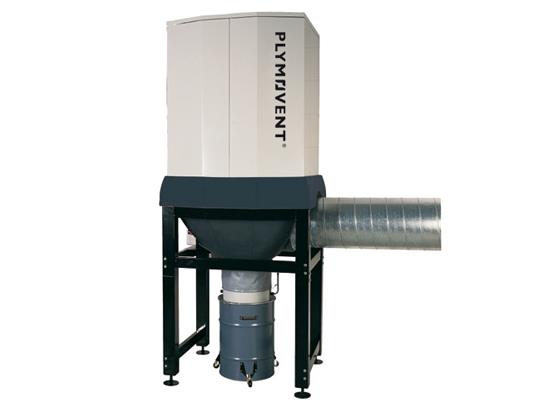 SCS
The SCS is a central filter system for removing fumes released during welding, cutting and grinding processes in the metalworking industry.
Push-Pull System
Does your facility have problems with large clouds of fumes building up over the metal working area? If so we have a proven solution that will eliminate fumes lingering above the shop floor. Our Push-Pull systems are proven and effective systems which have been installed in top manufacturing facilities around the world.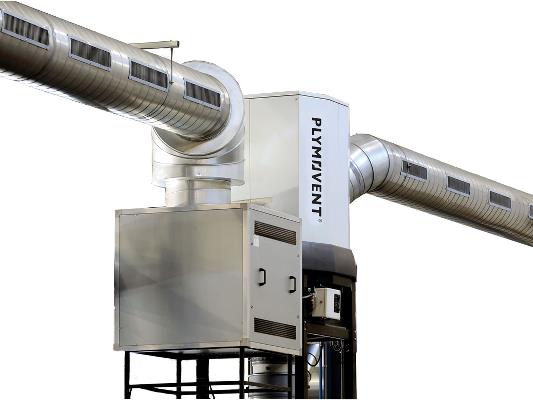 Push-Pull System
Push-Pull systems can make a significant contribution to your facility, providing you and your employees with a cleaner, healthier and safer working environment.
Multiple arm system
A multiple arm system can extract fumes from a row of welding booths. The advantage is that each arm can be independently positioned so it is located close to the source of the welding fumes. This system is custom-made for your welding school or company and is easy to operate. When the multiple arm system is controlled automatically, it also reduces energy consumption, resulting in faster recovery of investment costs.
Based on our experience, gained over decades working in the air treatment business, we have developed a proven approach we call engineered solutions. This approach ensures clean air in your working environment with a tailor-made, cost-effective and easy operating system. Investing in a Plymovent system is investing in the environment and in your competitive future.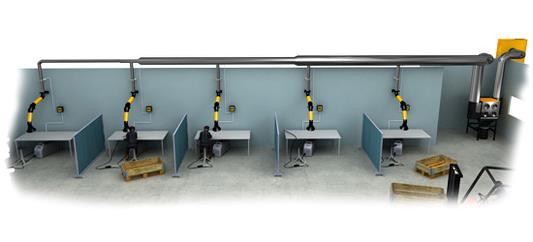 Multiple arm system
Engineered multiple arm system solutions completed with our wide range of fans, control equipment and filters.
Diluter system
In some cases source extraction and hoods are not an option. Plymovent has therefore developed a general filtration system that can control welding fumes in large facilities: the Diluter system.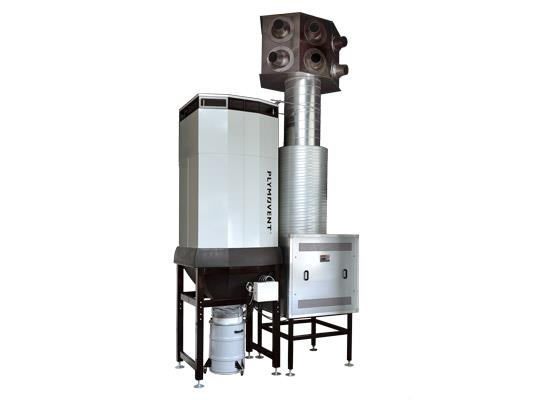 Diluter system
The Diluter system is a stand alone general filtration system, developed to reduce and control the background concentration of welding fumes in a workshop.
If you would like any more information regarding these products please do not hesistate to get in touch with us.