Installation
We design & install bespoke dust and fume extraction systems, industrial & commercial ductwork and evaporative cooling systems. We also specialise in the installation of industrial roof extract fans, with national coverage with a complimentary onsite survey. All our professional installers are IPAF & PASMA trained and carry skill specific CSCS cards.
By choosing LEV Engineering, you're selecting a partner with a proven track record in designing, installing, and maintaining these critical systems. We're dedicated to ensuring that your workplace is not only compliant with regulations but also optimised for efficiency, safety, and cost-effectiveness. Our national coverage and commitment to excellence make us the go-to choice for all your industrial and commercial engineering needs. Contact Us for more information.
Specialist Installation
At LEV Engineering, our expertise extends across a diverse range of critical systems that are essential for industrial and commercial environments. Our commitment to delivering top-tier solutions is what sets us apart.
Bespoke Dust and Fume Extraction Systems: We understand that every facility has unique air quality challenges. Our team excels in designing and installing tailored dust and fume extraction systems that effectively capture and remove harmful airborne particles, ensuring a safer and healthier workplace.
Industrial & Commercial Ductwork: Properly designed and installed ductwork is the backbone of efficient HVAC systems. With meticulous attention to detail, we create industrial and commercial ductwork solutions that optimise airflow, contributing to improved temperature control, energy efficiency, and indoor comfort.
Evaporative Cooling Systems: Our environmentally friendly evaporative cooling systems harness the power of water evaporation to provide cost-effective and energy-efficient cooling solutions. Whether it's a small commercial space or a large industrial facility, our systems offer a refreshing and sustainable way to beat the heat.
Industrial Roof Extract Fans: To maintain optimal ventilation, industrial roof extract fans are crucial. We specialise in their installation, ensuring that your facility has proper air circulation to minimise heat build up and remove contaminants. Our national coverage includes a complimentary onsite survey, allowing us to tailor our solutions precisely to your needs.
Certified Professional Installers: Our team of professional installers is well-prepared to handle a complex installation. With IPAF and PASMA training, they have the skills and expertise needed to work safely at heights and in challenging environments. Their skill-specific CSCS cards are a testament to their competence in their respective fields.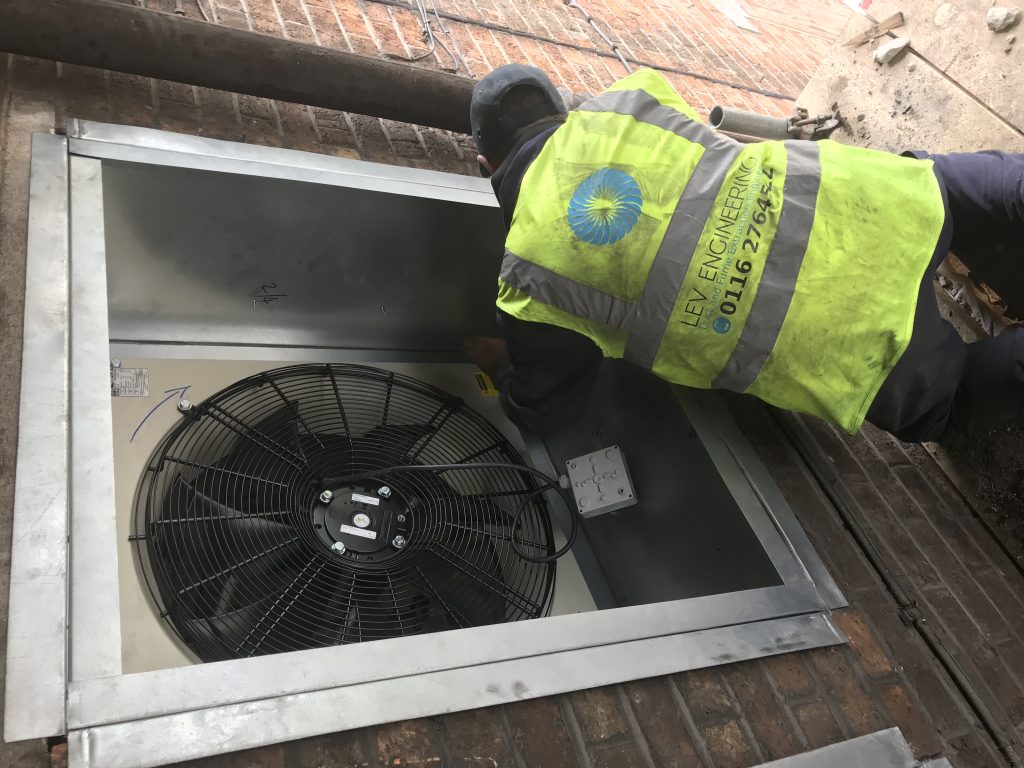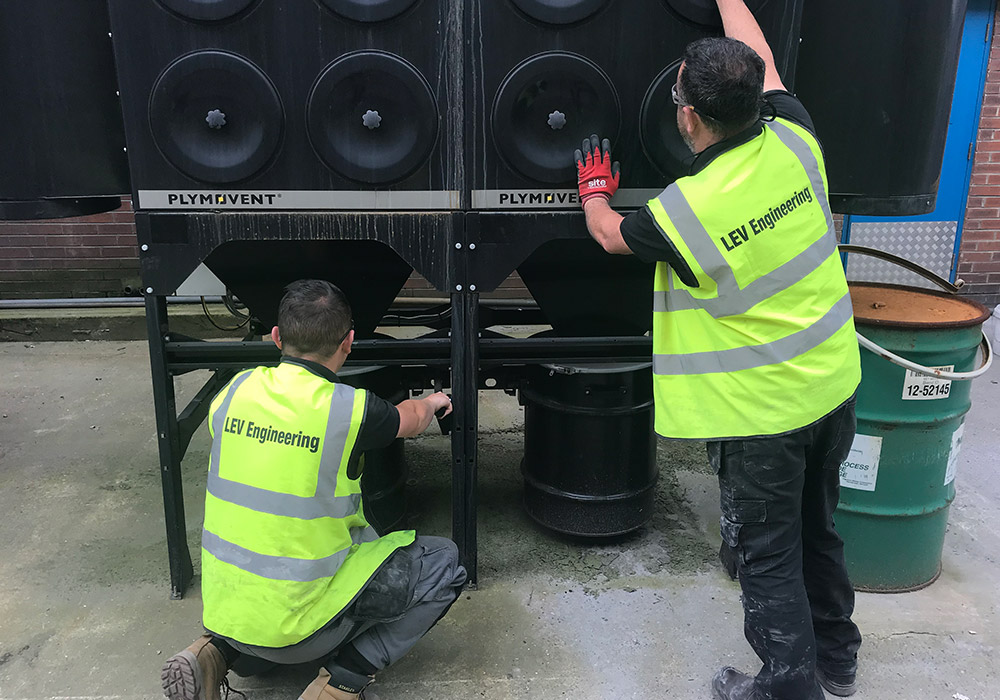 Why Choose LEV Engineering For Your Installation?
With a track record of delivering innovative, customised solutions, we stand out as a trusted partner in creating safer, more efficient, and environmentally responsible workplaces. Our experienced team of engineers and technicians possess a deep understanding of these complex systems, ensuring installations that are not only compliant with industry standards but also optimised for maximum performance and energy efficiency.
Whether it's safeguarding your workforce from harmful airborne contaminants, enhancing indoor air quality, or providing cost-effective cooling solutions, LEV Engineering combines expertise, cutting-edge technology, and a dedication to customer satisfaction to exceed your expectations every time. Choose us, and experience the difference that exceptional engineering and service can make in your industrial or commercial environment.